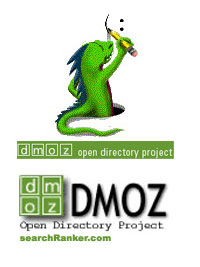 After the 2007-2008's global war on web directories, resulting in the google pagerank ban on most web directories on the internet, the DMOZ seemed to be the only Google accepted one. Being listed in it still shows great value for SEO as DMOZ's database is imported to Google's own database and is said to be holding one of the highest search ranking values atleast for Google. Also the same database is used by other Search Engines in the same way as Google does. Unfortunately there are only few that were able to get listed and most of them did it during the first years of the ODP. Unfortunately due to a huge variety of reasons the most important of which is the fact that it is Volunteer based and the problematic "Editor Approval" issue which forbids active webmasters to participate and rules out all the skill people leaving "new" internet users as the only type of editors. It seems that this strategy is causing severe problems for webmasters as it slows down the approval rates mostly because some of the DMOZ editors simply don't care if they approve you or not. On top of it, since 2006 (yes quite a while back) DMOZ has experienced few severe website downtimes with gaps in month/s which resulted in major DMOZ editor fallout.

This should not be considered as news, but it seems their problems are never ending. Today, for the first time in year/s, I've tried to add my website, praying to the gods for a miracle, but unfortunately the DMOZ was dead. The only thing I got was a big error message:

During the last 10 years I was able to get only one listed there, and that's from about 100 website applications. The funny thing is that I never got any response for denied applications which reminds me that I red in the Digital Point's forums that DMOZ is deleting old applications if not processed over few months, which meant that they are deleting on blind, and there are not many editors participating in the first place. I also volunteered for editor as well, but guess what .. they didn't approve me!
The only thing that puzzles me is why Google is not doing anything about it. After all a good financial injection will fix the whole DMOZ, but why bother spending few bucks (in Google budget terms) helping the Webmaster Society to get a good quality link and improve SERPs.
Your comments are welcome