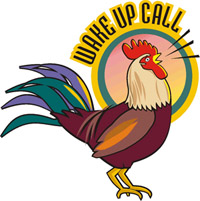 The last few weeks I was very busy doing some SEO/SEM for a client and I really got on the topic. It is very funny that so many people contact my company asking us to develop websites for their companies or whatever, but their knowledge is limited to using them only as Business Cards.
Websites are much more powerful marketing tool but there are not too many people out there that know how to take the full advantages of the Internet. As you know the Internet is the biggest media out there and having a website increases your business visibility drastically. The problem is that most of the people I meet think that by owning a website they will get all that benefits without any effort, but that is totally wrong!….
The whole story is a bit more difficult and involves so much work that you can hardly imagine.
My favorite analogy is to compare "websites" with "business cards". "We" the developers make your website just like the designer makes your business card, but if you don't give your web-site's URL nobody will ever know about it, just like not giving your business card and waiting for somebody to contact you.
The Internet is so similar to real life. Having links on other pages is like having people "reffer" you for good job. Some people ask money in order to advertise you, and other commissions for bringing you new clients. Not having those means that you're nobody and you won't get new jobs which is the whole point in having business. Right? Just as real life.
Going on that topic, I was spreading the word doing some Internet marketing for my client and I thought about my own websites and that I do everything for my clients but I don't do shit for my own!!! That was so sad, that I made my mind to invest few dollars on "spreading the word" for my own and put nice cost-effective advertising campaign.