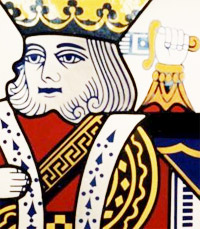 There are many things that can make one man happy, but there is no better joy for a webmaster than being awarded with high PageRank for his homepage. Yes, that's exactly what happened to me. Actually not exactly, but almost. My homepage was predicted to be PR5 which is really owesome and I'm so happy about it. To the people that don't really understand what predicted pagerank is, it means that my website was nominated for receiving pagerank 5. I guess this is the closest I can translate it to non-webmasters.
It is even better because not only venetsian.com was predicted pr5 but also a number of other websites that I own and this will boost up with good pr the whole network which is so good.
So let's share the secret how we did it.
Actually its not a secret because everyone knows that links are the most important ranking factor in all search engines and the more you got the better. Recently I started some serious blogging and directory submissions and this really proved to be powerful ranking booster. Keeping your websites up to date with fresh content in combination with good number of incoming links is the ultimate formula for online success. I'm posting almost every day and I paid for 1000 directory submissions. I guess from 1000 dir sub package I will get around 400-500 backlinks which is pretty much enough to boost my website from pr2 to pr5…..
I invested a lot of time and effort to get that pagerank up and I will most definitely try to market it with some nice money making strategies that previously were not applicable since I didn't have that pagerank. If I really get pr5 that will open doors to new contextual link advertising possibilities like text-link-ads and pay-per-review advantages. If I'm lucky that will be able to boost up my income with about few hundred dollars per month which is great, especially after the fact that I currently earn only few bucks form AdSense and it sucks.
Pagerank is really important for online success since it's a good measure of the reputation of your website. You can see each website's pagerank if you install the Google Toolbar and in the options choose to show pagerank button. Other way is if the webmasters put pagerank buttons on their own websites like me and this will show the pagerank to non-google-toolbar users.
If you don't have PR button and you'd like to have one on your website you can use mine. Its really easy to install as you have only to copy-paste this code to your website:
I'm going to celebrate because that most definitely deserves good celebration!