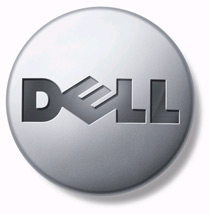 By accident I just discovered that Dell gives free Next Day Shipping to anyone that complains about the change in shipping dates from the the purchase page to the real email shipping date that you receive after you pay for the new laptop/computer. In order to get the benefit you must call them and complain about it and then ask to cancel the order and on the cancellation department you must say that because of the date difference you won't need that laptop/computer since you need it for your vacation or birthday gift and you wish to cancel. You can say that if you have it earlier with a day or two you can keep the order. The sales rep will ask you if you wish to have free next day shipping upgrade and keep the order. Yep, that's what I did. I got the Free Next Day shipping from DELL.
Now let me explain the whole story and how I learned this.
Yesterday I was browsing the bensbargains.net looking for the next awesome tech deal and I stumbled across a great deal on 17″ Dell Inspiron E1705 Core 2 Duo Notebook or $1373 – $624 off code WP5WG3JRQKRRC4 [Exp 8/15]. This laptop is merely the same with my Dell inspiron 9300 that I bought 3 years ago, and the idea of changing it made me really interested since I'm afraid that due to my hardcore use my old laptop will fail soon.
I didn't think too much about it and ordered it online. The most important thing for me is that I needed that laptop urgently since I'm going on vacation on August 30 and I need it to be delivered to my home/office before that date and if I get it later I wont need it. When I purchased the laptop from the dell homepage it said that the estimated shipping date is on August 23 and with 3-5 days standard shipping (free) was going to be ok. The problem arose when I received the Confirmation Email on which the date was changed to August 28 and the estimated arrival date to September 2-4 ? That really pissed me off since I'm not going to be able to get it on time and I had to call DELL and figure a way out of this situation….
I went on the contact page and checked the phone number for customer support, but unfortunately I was out of luck and all customer support offices were closed. I didn't want to bother with the live chat support because all those Indians can't help me (the last time I contacted them was just a waist of time). That's why I kept my breath 'till the morning. The phone waiting time was as bad as always – 15 minutes on hold to get the initial customer support, then they transferred me to the modification department to upgrade my shipping (for which I was intending to pay) and I had to wait another 30 minutes (or more) so that they can tell me that there is no way to upgrade the shipping method after purchase and thus they have to cancel the order and reissue it again in order to upgrade it but if they cancel it I will loose another day and this will eventually cause the same delay in my arrival date which was kind'a pointless. I got so pissed that I tolled them that I wish to cancel my order and they transferred me to the "cancellation department". Fortunately there was no waiting line on the cancellations and I got pretty quick response from them. After explaining the situation that I can't upgrade to next day since their dumb corporate level support sux and I won't be able to get my laptop on time for my trip, they "astonishingly" gave me free next day delivery upgrade and they corrected my initial order so I don't need to repurchase it again and loose few more days!
Actually that's the whole story and that's how I got the free next day shipping upgrade. Now I'm not sure if they give that to other clients, but I'm almost 99% certain that if you complain they'll give you what you want. They don't want to lose business and thus its better to give few bucks away rather than lose it all.
Anyway I hope I'll get my new dell on time. I'll write later when I get it on August 29th