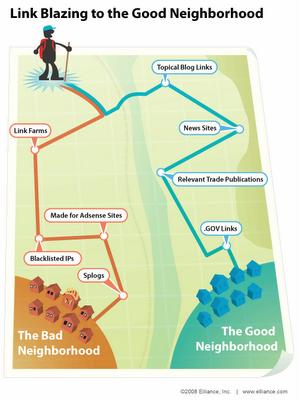 As you all know link building is the most important thing for any web marketer. Unfortunately Search Engines like Google and Yahoo are against unnatural link building as they believe that our search engine market should be solely in the hands of our visitors. As you may know, link buidling by website visitors can not be achieved unless you are offering very good incentive such as Affiliate Program or other free type-of-deals. That is why Search Engines developed a sort of Link Discounting program where they do not count links from sites known to be selling links as well as from other "shady" websites where it is unlikely that a real web visitor will link to us.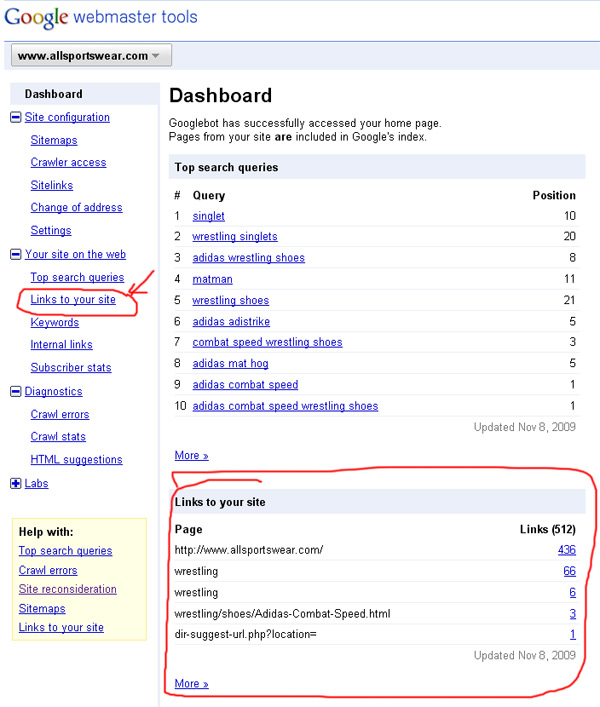 Recently (about year ago) Google introduced one very interesting tool inside their Webmasters center called "Links to your site" which is pretty much all the links Google counts as "real" links to your site. When you click on the Download all external links you will get the full list of backlinks in a CSV (Comma Separated Values) list which can be easily opened by any Spreadsheet Office software (see below).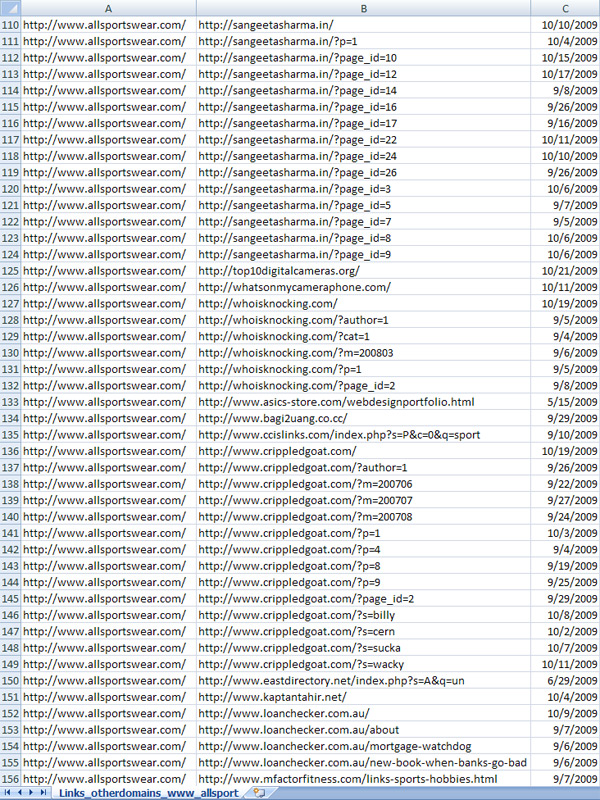 I'm not sure if Google understands the great SEO value this tool gives and if they did this on purpose, but I can most definitely say that this tool can save you money! WHY? HOW? — easy!
If you red my Link Buying Guide you will be able to find some good quality links and buy them. Unfortunately about 10-20% of the links that you've purchased may not be counted as backlinks if Google was able to detect the sites as link-selling websites. Fortunately for us, if we buy link on such site, we can quickly find out if it passes Link Juice or not by simply looking at the export CSV file for the website we purchased the link from. If this domain is not listed, then most probably Google didn't like it and didn't count it as backlink. Therefore it is pretty much pointless to continue paying for that link.
Note that that's why I've suggested in the Link Buying Guide that links should be purchased at a MONTHLY basis because there is a high risk in loosing value. For example if the link is not counted as backlink then you don't need it, no matter how cheap you purchased it. It is even suggested that you should NOT have link on "banned" sites, therefore a monthly link can be much easily removed than yearly and etc. Also note that Google changes PR every 3-4 months, and if you purchased PR5-PR6 link, you may suddenly wake up one morning with a PR3-PR4 link instead!
If you carefully analyze your backlinks every month you should be able to determine how your SEO campaign is working for you. I will write another article specially dedicated on SEO result monitoring, but that will be another time