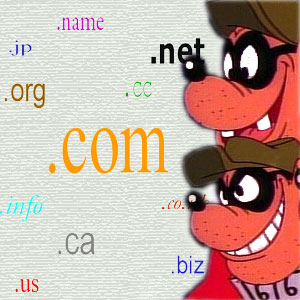 As you may already know I'm a big fan of the Domain Aftermarket and during the last few years I've collected pretty good domain portfolio. Unfortunately not all domains are as good as they should be and this case is one of them.
Nearly six months ago I've purchased the domain "usemortgages dot com" and I've immediately developed DB Directory with some mortgage related stuff on it. A month later I've noticed that all search engines are still trying to crawl non-existed/out-dated folders and they don't want to collect the new information. Google had very low crawling activity (within 1% of the total number content pages) and my site was not indexed on it (not showing any search results). I thought this was due to the large number of 404's (page not found) that was generated from the content switching, but this was not the case.
Eventually after more than 5 months of waiting I finally gave up and considered the domain as "blacklisted domain". This maent that I spent all that time for nothing
I'm posting this not to scare you but to make you do your homework before purchasing or bidding on any aftermarket domain because you might stumble to such problem. The best possible way is to try to google it and if you find results from that domain then its not banned. Unfortunately this doesn't work with domains that did not have any content, but if they didn't have any content then most probably they were not banned. You can check if they had content from the archive.org internet archive as they contain pretty much good information on all domains.